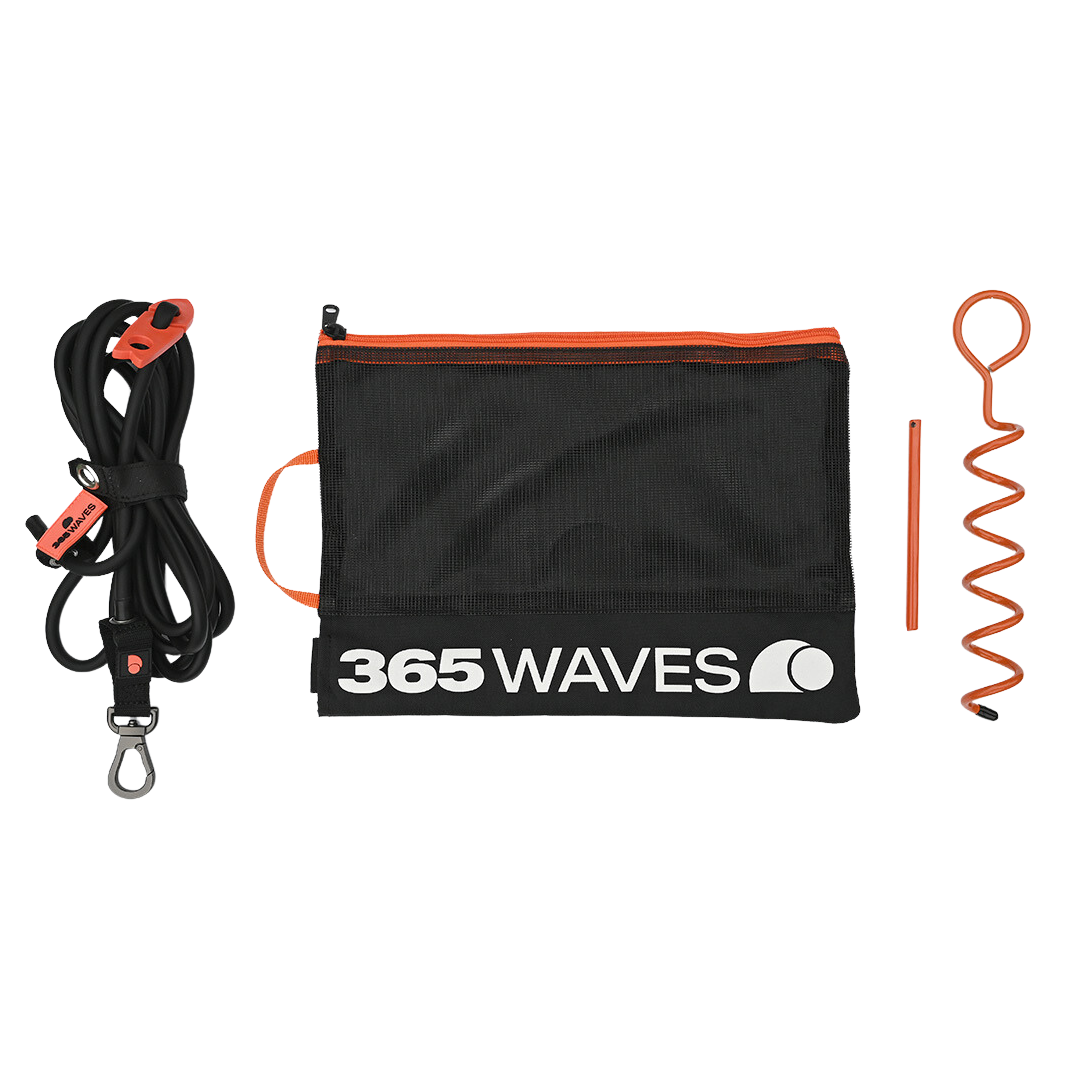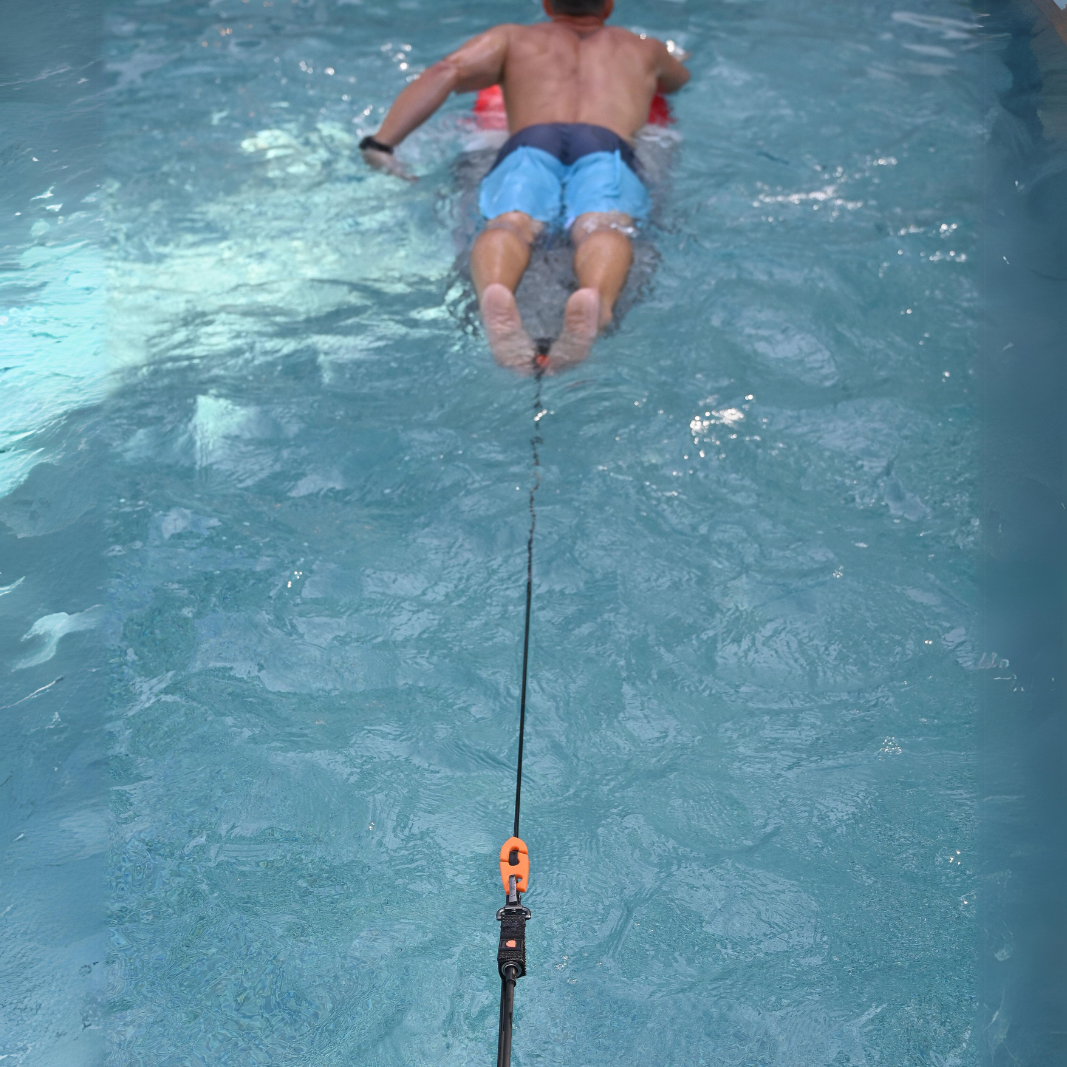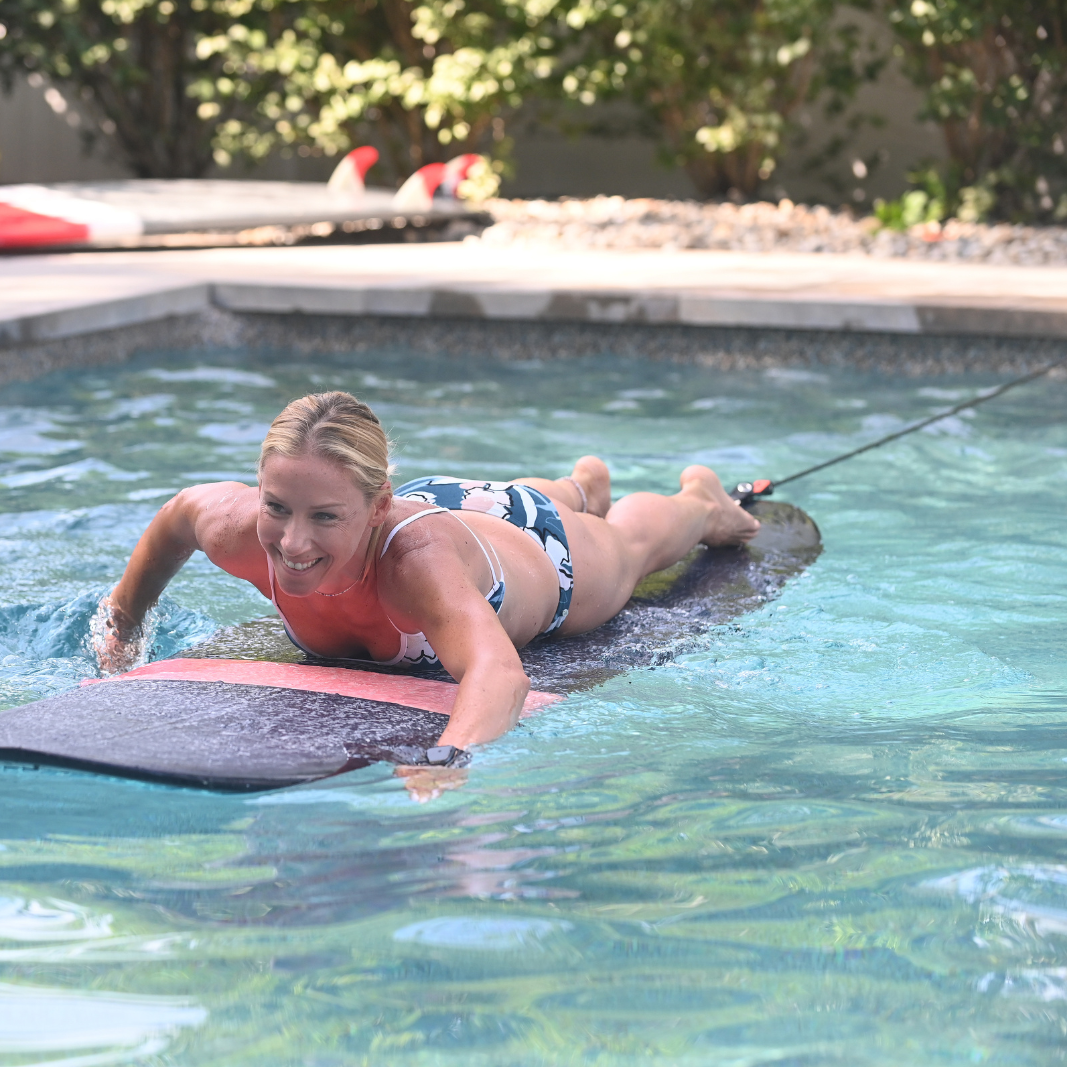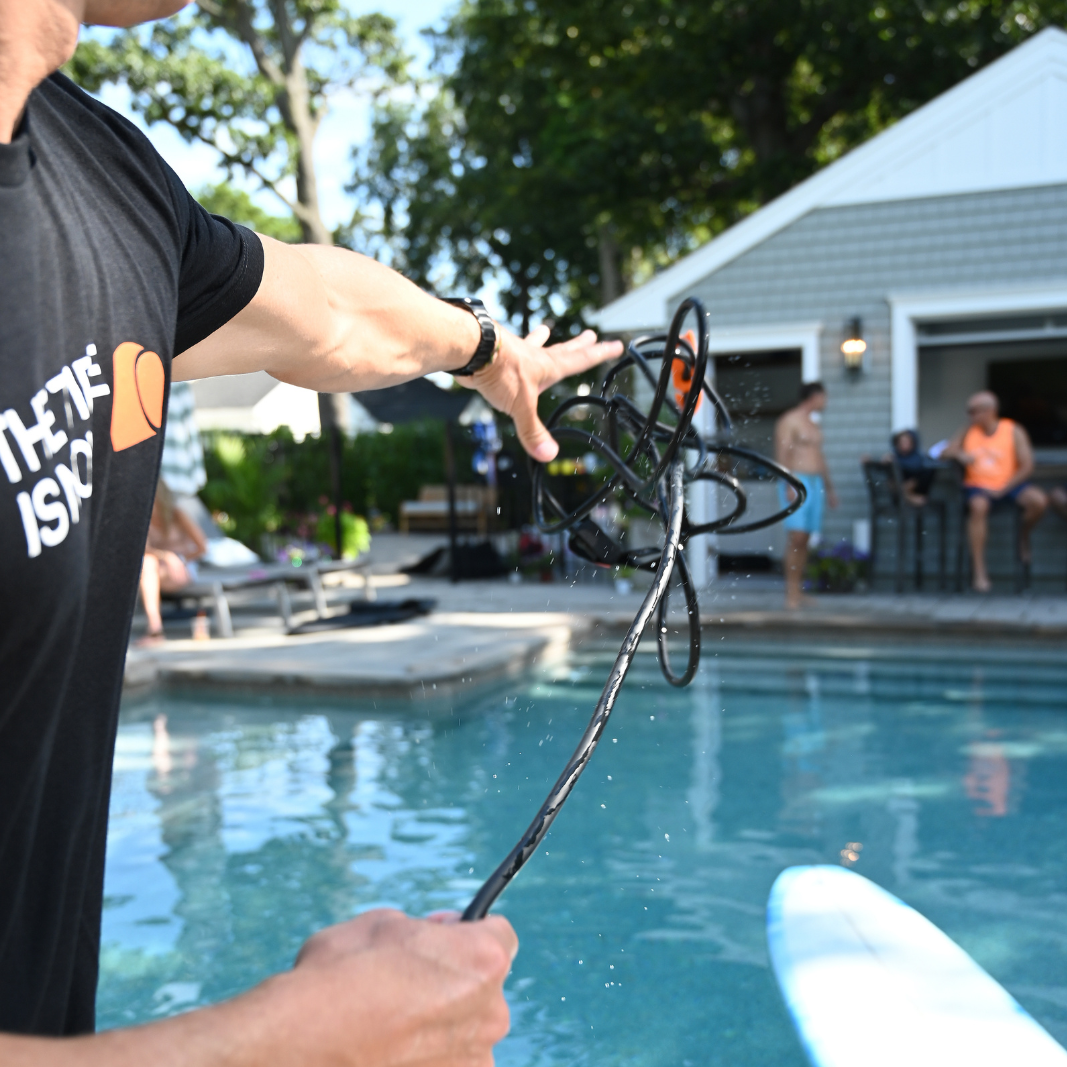 Resistance Surf Trainer Kit
Sale price

$59.99
Regular price
(/)
---
Trusted by surfers everywhere,
365Waves Resistance Surf Trainer
has proven to:
Increase surf endurance
Increase surf strength
Increase wave count
The only way to replicate what your body experiences while on a surfboard in the water, is to literally be on a surfboard in the water.  
Designed for surfers, by surfers, this unique training device can deliver exceptional results enhancing your speed in the water and extending your time in the water which will MULTIPLY your wave count!  
 
Includes:
Adjustable 14' resistance band

 

(Whether you are a beginner or a professional, you can adjust your distance and resistance to match any surfer level or strength.)

Velcro strap

 

(Conveniently attaches to any surfboard string and doubles as a self-storage tool for easy roll up and neat packing)
Gunmetal stainless steel carabineer

 

(With swivel technology this seamlessly fastens to adjustable surf clip)
Adjustable surf clip

 

(slides up/down the resistance band to optimize distance and resistance)
Twist down ground anchor and tool

 

(providing

 

flexibility to set up your resistance surf trainer anywhere)

Custom travel bag with air ventilation

 

(for easy transportation of ground anchor, tool, resistance surf trainer and other accessories you may want)
With the Resistance Surf Training Package, you can pickup and paddle ANYWHERE with an easy setup/take down design fitting back into your convenient custom carrying bag with ventilation.  
Beginner or a professional? Either way, you are spending ~3% of your surf session actually standing on your surfboard. The majority of the other ~97% of the time, YOU ARE PADDLING!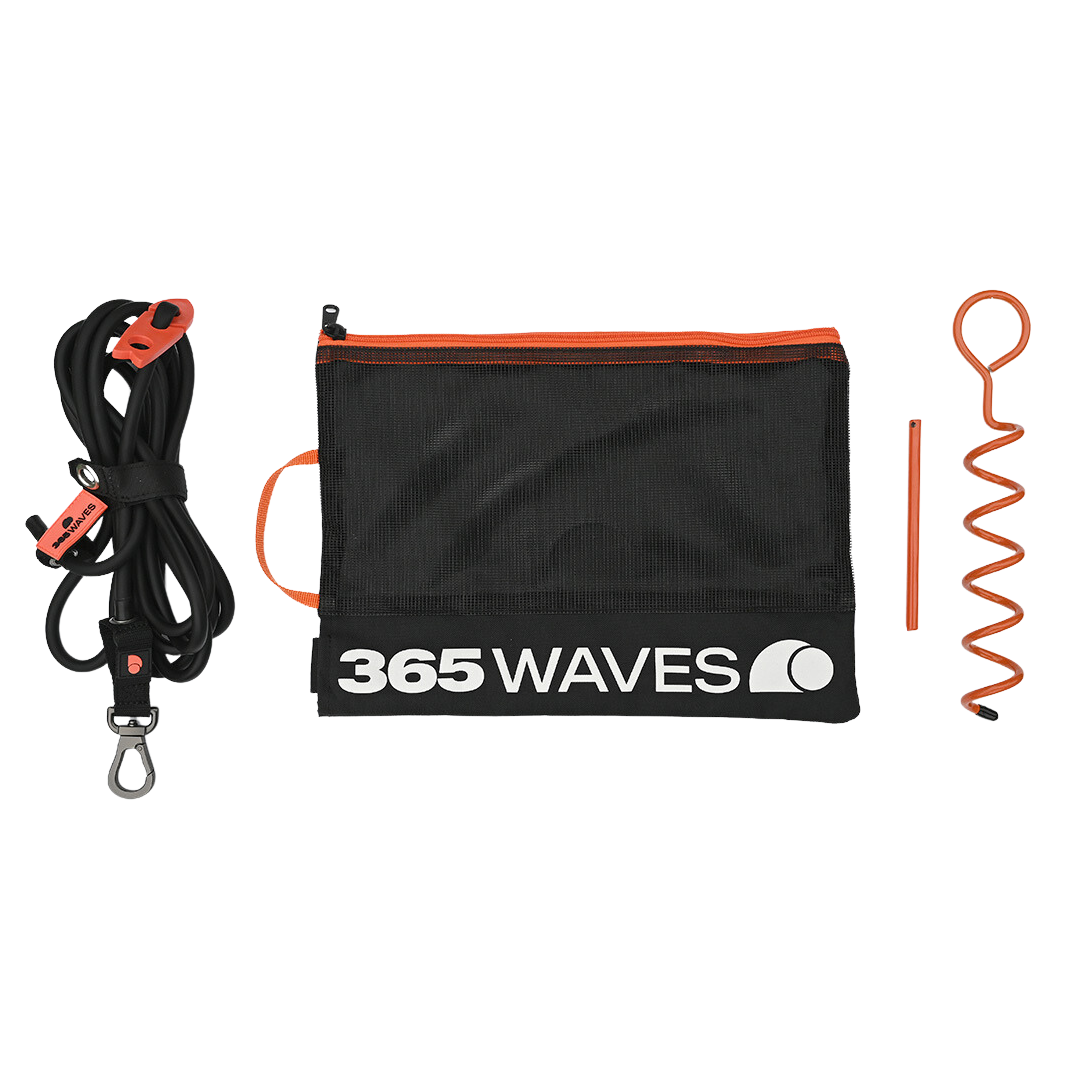 Resistance Surf Trainer Kit
Sale price

$59.99
Regular price
Choose options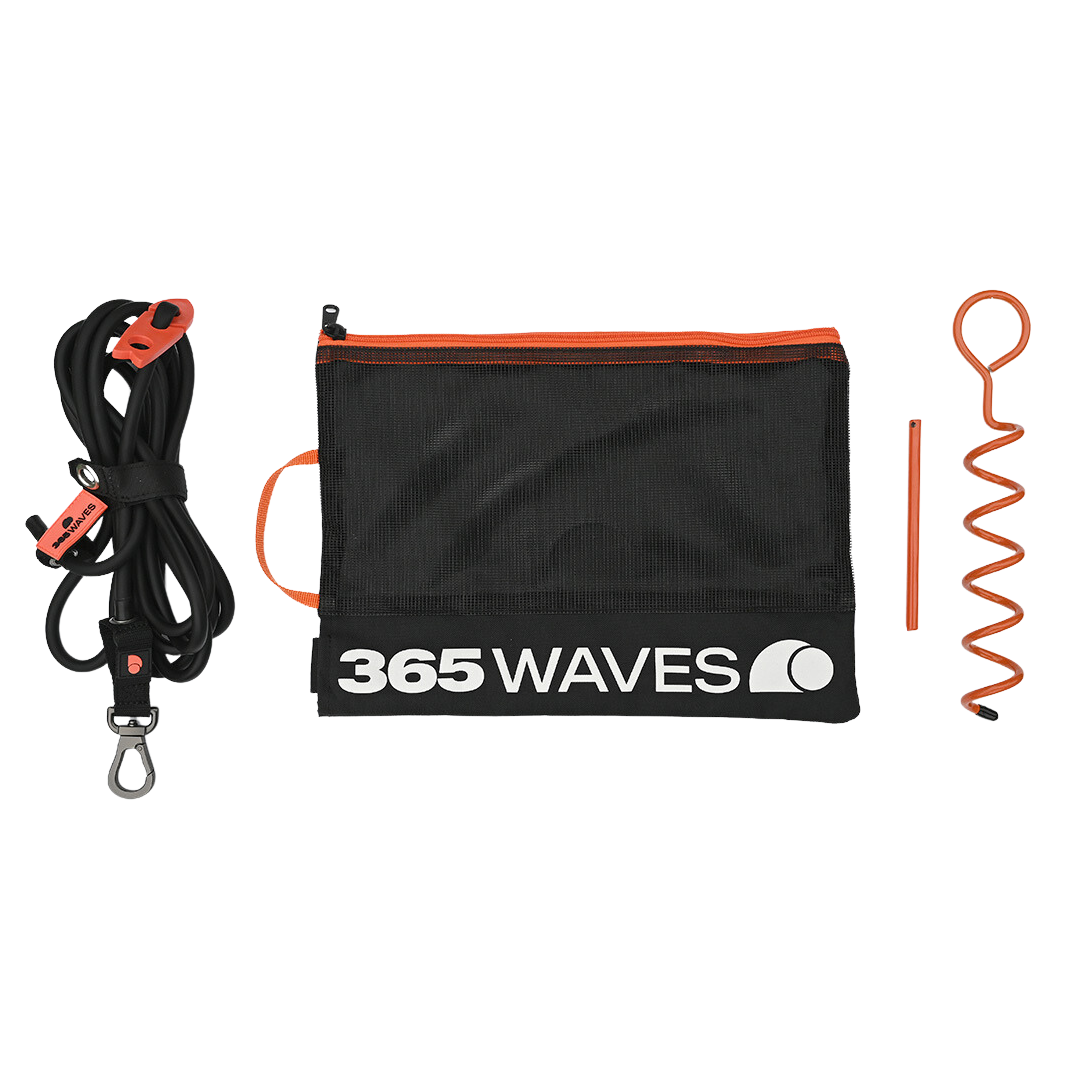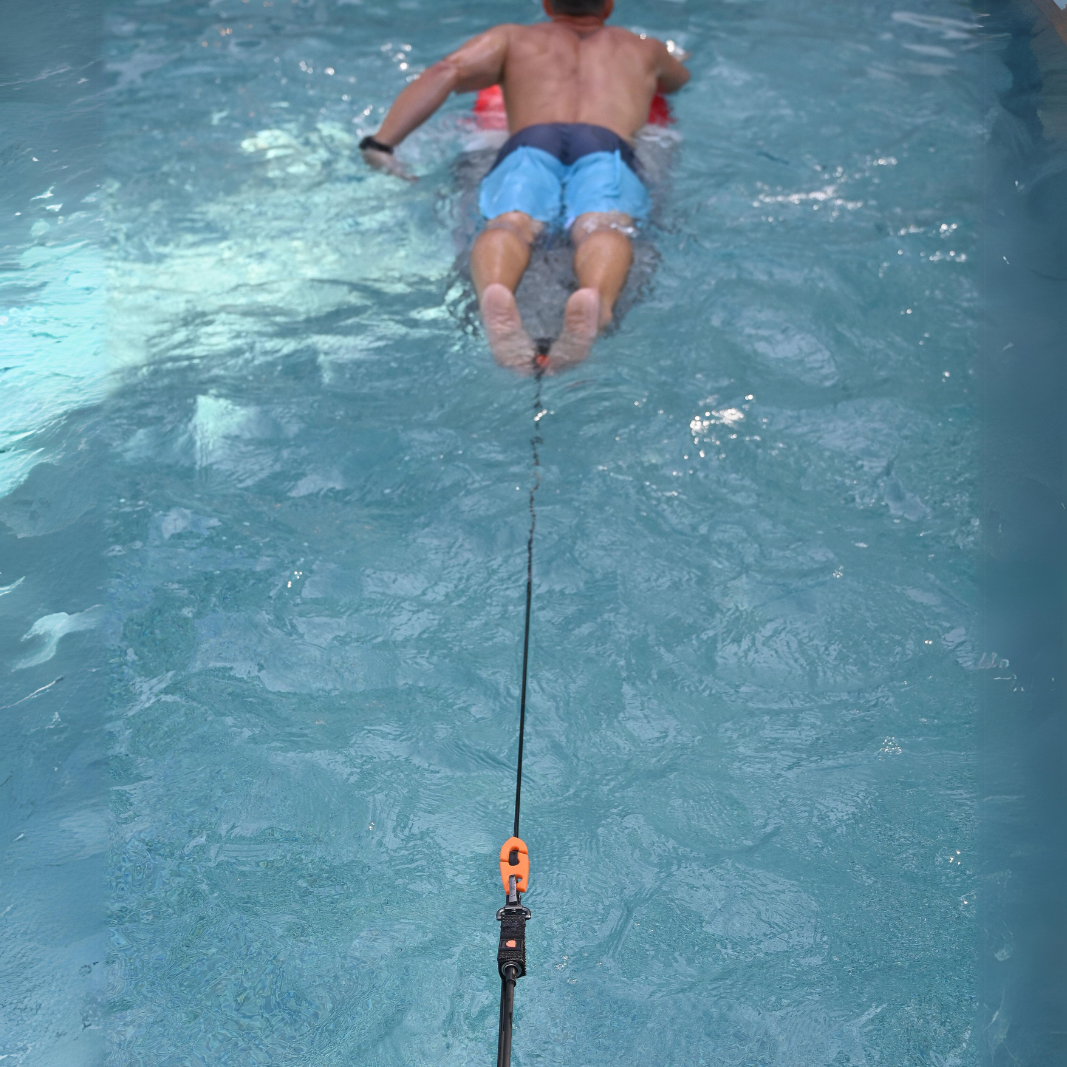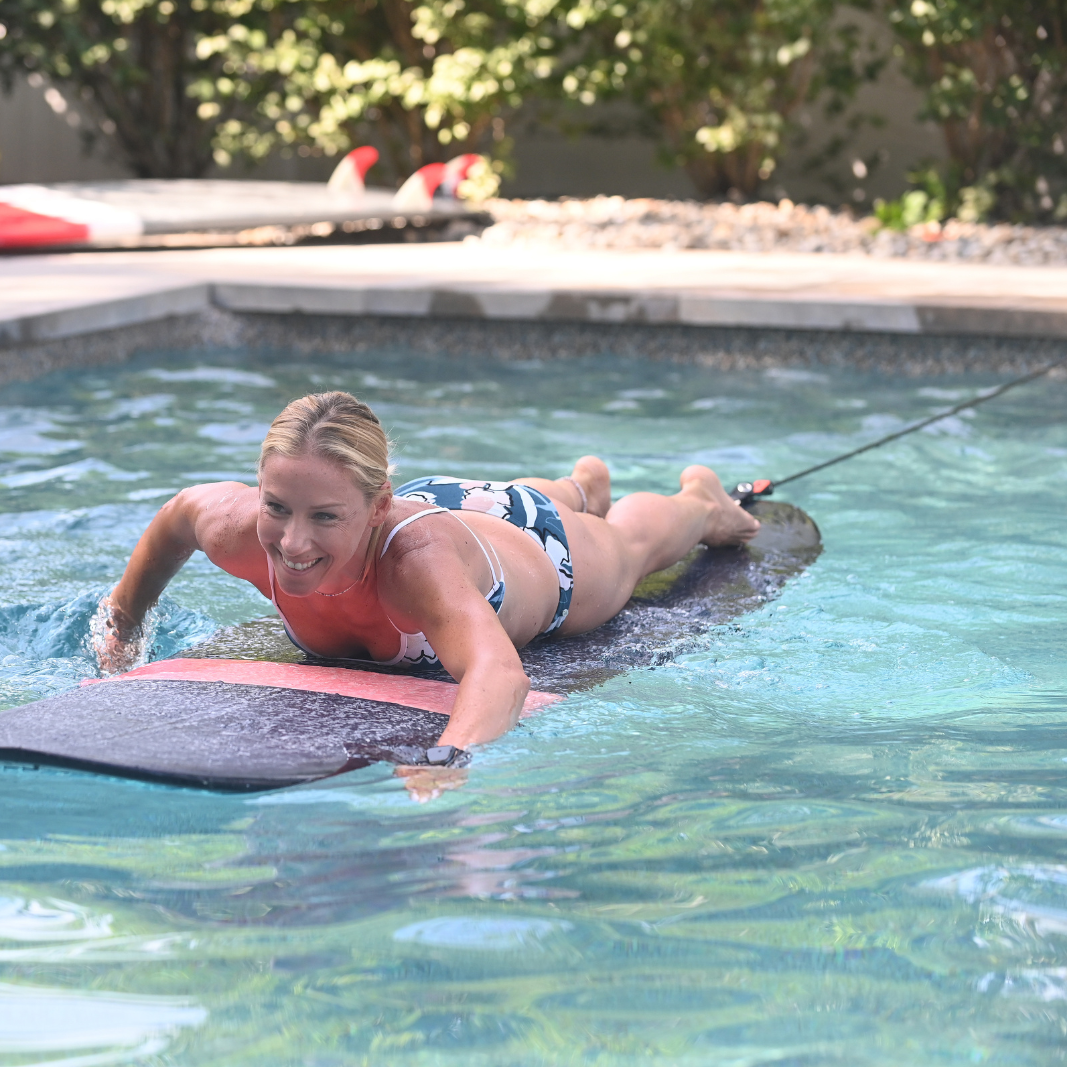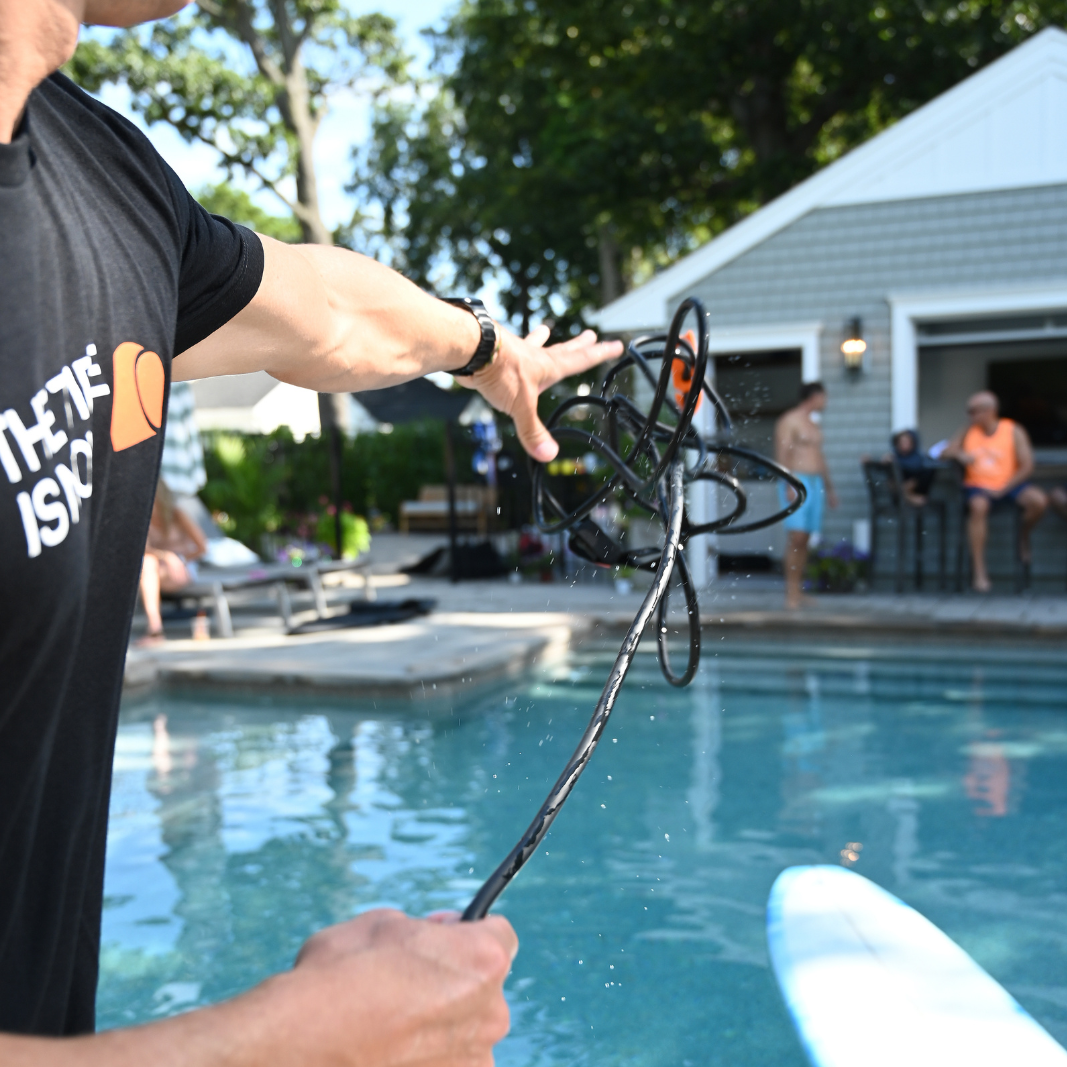 Total Game Changer!
The Resistance Surf Trainer Kit has been an absolute game changer for me! As someone who lives in Atlanta (not near any waves), it is always a challenge for me to go into surf trips in proper paddle condition/physical shape. Well not anymore! The Resistance Surf Trainer allows me to get my paddles in even here in Atlanta, whether at the gym pool or the rooftop pool of my building. I log 30 minutes of paddle conditioning several times a week, and now when I hit the beach, I am primed and ready to beat the break and snake all the waves from Day 1! This is literally a must have for any landlocked surfer!
GREAT trainer ****
My Name is Ted Wingender and I have been surfing for 12 years, year round. I am always excited for when a good swell comes by and shows us love. Like other fellow surfers I try to keep my conditioning up to standard by swimming laps in a pool but I needed more.... something different .... I was at the Belmar Pro this passed summer and I ran into Derek with 365wavesco. He showed me this resistance band trainer and it all made sense. I bought one for myself.
GAME CHANGER***
I trained for next upcoming swell event and what a difference I noticed. I can paddle longer and faster too. It was great. Definitely felt a difference. Got into waves easier.
Highly recommend this product to and fellow surfer out there looking to improved your endurance conditioning, etc. You won't regret this decision.
I've used it in a pool and in Bayside in sharkriver. So think about that. Use it anywhere***
Let that sink in :)
Have a great day
Perfect Product
Everything you need in one bag to stay in paddle shape. You don't have to get ready if you stay ready. This is the tool for that job.